Bowling balls are a great way to make your bowling experience more enjoyable, whether you're an avid bowler or just looking to have fun with family and friends.
But like any equipment, track bowling balls need proper maintenance to maintain their high quality.
This guide will cover everything you need to know about caring for track bowling balls.
From cleaning and storing your ball to understanding the importance of regular check-ups for lane conditions, we'll provide the information you need to ensure your ball stays at its best for years.
The Different Parts of a Bowling Ball
A bowling ball is not a single solid piece of equipment. It comprises several parts that work together to create the desired effect on the lane and pins.
The three main parts of a bowling ball are the coverstock, core, and weight block.
The coverstock is the outer layer of the ball that comes into contact with the lane. It can be made from various materials, including plastic, urethane, reactive resin, and particle systems. The coverstock you use will determine how the ball reacts to the lane surface and what kind of hook you can get on your shot.
The core is the innermost part of the ball and provides most of its weight. It also determines how many spins you can put on the ball and how early or late in its trajectory it will hook into the pins. A heavier core will offer more power but less control, while a lighter core will give you more control but sacrifice some power behind your shots.
The weight block is a material (usually metal) added to the core to change its distribution and provide more mass at specific points within the ball. This allows for greater control over how your shots hook and where they hit the pins.
Maintaining your bowling balls is essential to ensure they perform at their best and last as long as possible. Be sure to clean them with a mild soap solution after each use and store them in a cool, dry place. You may also want to replace the coverstock every few years to ensure it is in top condition.
What to Avoid When Cleaning Your Bowling Ball
When cleaning your bowling ball, there are a few things you'll want to avoid doing to maintain its quality.
Never use harsh chemicals or cleaners on your ball, which can damage the coverstock. Instead, only use mild soap and water or a specialized bowling ball cleaner.
Also, avoid using abrasive materials like steel wool or sandpaper to clean your ball, which can also damage the coverstock. When drying your ball after cleaning, use a soft cloth instead of anything rough like a towel.
Lastly, never store your ball in direct sunlight or excessively hot or cold temperatures, as this can affect the ball's performance.
How to Store Your Bowling Ball
Assuming you don't have a ball rack, you must find a clean, dry place to store your bowling ball.
An excellent, dark place like a closet or basement is ideal.
Heat and sunlight can damage your ball's coverstock, so avoid storing it in attics or garages. You also want to ensure the area is free of dust and dirt, as these can damage your ball's surface.
Once you've found a suitable storage location, you'll need to get a few things to help keep your ball in good condition.
A soft cloth or towel will help wipe down your ball after use. You'll also want to invest in a good quality bowling ball cleaner and polisher. These products will help remove dirt and grime from your ball's surface and keep it looking new.
When it's time to put your bowling ball away, wipe it down with a soft cloth or towel.
Remove all the dirt and grime from the ball's surface before storing it. Next, spray the entire surface of the ball with the bowling ball cleaner and then buff it dry with a clean microfiber cloth.
Finally, apply a thin layer of bowling ball polish all over it and let it dry completely before storing it in your chosen location.
$78.79
$119.99
out of stock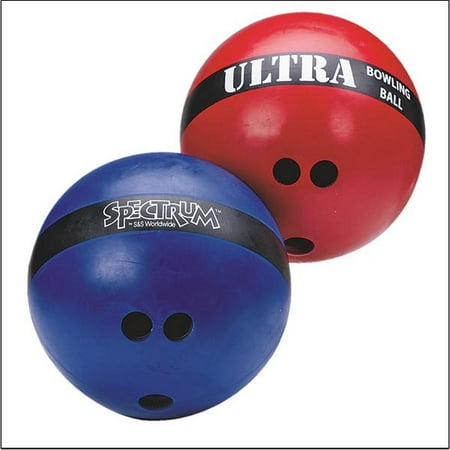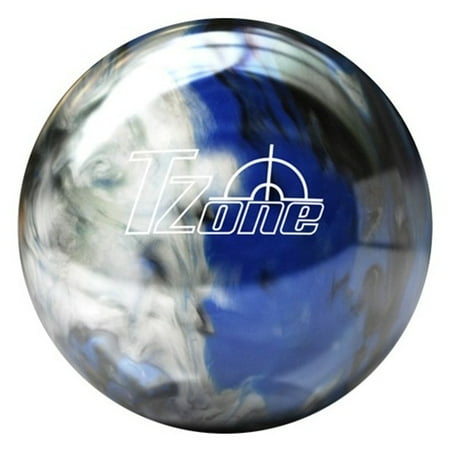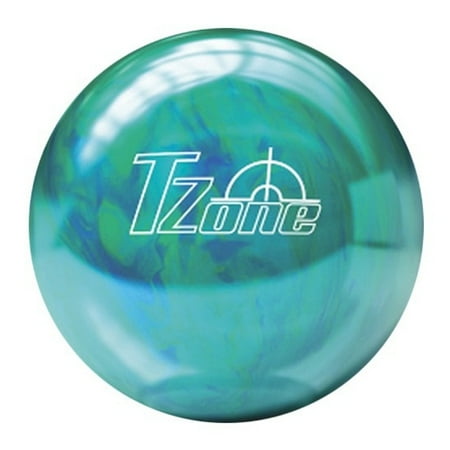 How to Clean Your Bowling Ball
Assuming you are using a track bowling ball, the cleaning process is pretty simple.
You will need warm water and either a clean rag or sponge. Avoid harsh chemicals or soaps, which can damage the ball's surface.
Submerge the ball in the warm water and gently scrub it with a rag or sponge. Focus on any areas that seem to have dirt or grime build-up. Once satisfied with the results, dry the ball off with a clean towel.
It's essential to clean your bowling ball after each use to remove any dirt, oil, or grime accumulated on its surface.
Doing so will help maintain its quality and performance over time.
How to Polish Your Bowling Ball
To keep your bowling ball in the best possible condition, it is essential to polish it regularly.
This will help protect the ball from dirt and other debris that can build up over time and keep it looking its best.
There are a few different ways to polish your bowling ball, but one of the easiest is simply using a soft cloth and some water. Start by wetting the cloth and gently rubbing it over the ball's surface.
You may need to do this for a minute to work the polish into the ball.
Once you have finished polishing, dry off the ball completely before storing it away.
If you leave any moisture on the ball, it could cause it to deteriorate more quickly.
Conclusion
Care and upkeep are crucial to maintaining the quality of your track bowling ball.
Regularly cleaning, inspecting, and storing your bowling ball properly will help keep it looking like new for a long time.
We hope this guide has given you all the information needed to maintain high-quality track bowling balls so you can enjoy them for years.
So grab your bowlers and get ready for a fantastic game night!
Last updated on October 4, 2023 3:54 am